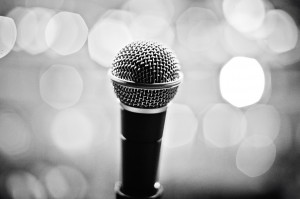 This page will soon be upgraded with recordings linked to the titles; they will turn orange when they are linked.
Thank you for your patience.
Keep updated with the latest sermons from WPA! If you don't see one that you would like to hear, email john.kiessling@gmail.com and ask for a copy! All sermons are available on mp3 or can be burned as a CD!
All  Sermons available for CD or email:
2013
December:
29 Pastor Judy – Be Ready with Your Salvation
22 Pastor Andrew – The Unexpected Gift
15 Pastor Dan – The Greatest Gift
8  Stephen Hertzog – What About Joseph? The President of Vanguard College inspired us with his message about Joseph, adopted father of Jesus.
1  No Sermon as a Fox News presentation of Billy Graham was shown.
November:
24 (AM) Pastor Dan – The Opportunity of Time
24 (PM) Pastor Judy – How to Enjoy Christmas
17 (AM) Pastor Andrew – True Worship
17 (PM) Pastor Judy – The Vicious Cycle of Sin
10 AM Pastor Dan – The Persecuted Church
10 PM Pastor Judy – The Truth About Sin
3  Pastor Dan – (1)Tithing and (2)God Will Strengthen You. Both sermons for this week are on one recording; the second will start at 22:48. J.K.
October:
27 Pastor Judy – Amazing Love
20 Pastor Dan – Called to Serve
13 Pastor Dan – Bless the Lord
6 Pastor Dan – Baptism Service
September:
29 Pastor Dan – The 10 Percent
22 The Johnson Family – (no sermon recording)
15 Pastor Andrew – Words
8 Pastor Dan – Wheat and Weeds
1  Pastor Judy – REVELATION, The Last Days
August:
25 Pastor Andrew – The Influence of Jesus
18 Pastor Dan – Serving Faithfully – With Love
11 Pastor Dan – Many Parts, 1 Body
4 Pastor Andrew – Tough Questions
July:
28 Pastor Andrew – Extraordinary
21 Pastor Judy – Missing the Point
14 Pastor Dan – Seek God's Kingdom … Like a Child
7 Pastor Dan – Love Your Enemy
June:
30 Pastor Dan – Jesus IS THE WAY
23 Pastor Michael Voll – The Cost of Discipleship
16 Pastor Judy – The World According to Fathers
9 Pastor Judy – Spiritual Walk
2  Pastor Dan – With God You Are Able
May:
26 Pastor Judy – Victory Over Trials
19 Pastor Dan – Too Good and IS True
12 Pastor Dan A Virtuous Woman
5 Pastor Dan – The Crime of Pride
April:
14 Pastor Judy – Rest in His Word
7: Pastor Dan – Washing Feet
March:
17: Pastor Judy- How To Fight
10: Pastor Dan- Keep Oil In Your Lamp
3: Special Guest WECA Youth Group Pastor Jordan Culham- Generational Blessings
February:
24: No recording for this service
17: Pastor Dan- The Spirit of The Lord Is Upon Me
10: Pastor David- Baptism Sermonette
3: Pastor Dan- Vision (The Great Commission)
January:
27: Pastor David- Faith Like A Child Part II
20: Pastor David- Faith Like A Child
14: Pastor Judy- Follow Jesus
6: Pastor Dan- Make The Most of Your Time